This method involves 5 steps through which to study the Bible. These are Observation, Questioning Interpretation, Application and Infomation adapted from here
Observation
Read the passage several times in order to get a good feel for the details. Act as though you are reading this passage for the first time and observe all the facts. Observation is crucial in obtaining a good understanding of any given Bible passage. Ask questions of the passage like:
Who is involved? What are they doing? Where are they? Where are they going? When did this happen, what happened before, what will happen afterwards. Why is this happening, what happened to lead up to this event? Had this been foretold?
Some of these questions will lead to the next step of interpretation, but that is not the goal during the observation step. What you are attempting here is to get a good understanding of the passage, its surrounding events and its characters, looking for every detail you can find.
Interpretation
Regard the passage as though you are a detective, studying the passage for any clues that can help to answer the following questions: What does this passage mean, what is being said? What was the author trying to say to his original readers, how would the original readers have understood this passage? What is the author trying to say to me? Why is this here?
Some general principles of interpretation are:
1 – Interpret the Bible by the Bible, refer to parallel passages, noting both differences and similarities.
2 – Research the words recalling that even in English the meanings of various words will change over time. Remember, too, that different words may be used to convey similar concepts, such as our use of acquaintance, friend, intimate friend, girlfriend & boyfriend, fiancee, wife & husband, or parent & child to define various aspects of the love relationship between humans.
3 – Evaluate the use of grammar, why were the words put together as they have been? Would another idea have been conveyed if the grammar had been different?
4 – Carefully consider the context of the verse, passage, paragraph, chapter, and book. Context is either near (in the same body of text) or remote (in a removed portion of text).
5 – Discover what the author's intent was in writing what you are reading. For example, Paul's letters generally convey the occasion of each letter.
6 – Study the background of the book in which the passage is by use of Bible dictionaries, encyclopedias, maps, etc.
7 – Consider the author's themes in other writings. For example: Does Revelation have anything to offer to our study of the Gospel of John.
8 – Evaluate how you would understand the writer if they were communicating directly with you. What would you most immediately understand his meaning?
Application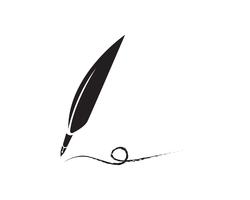 Applying the passage to your day-to-day life. Do not rush into application until you are sure what the passage says and means, and then adjust your life accordingly to the Spirits prompting. Take steps also to measure your application, evaluate your progress and make the necessary changes in your application. If you are unable to apply the passage, try asking yourself these questions:
1 – Is there a command for me to obey?
2 – Is there a good example for me to follow?
3 – Is there a sin here for me to avoid?
4 – Is there something here I want to thank God for?
5- Is there a promise I can call my own?
6 – Is there a blessing I can enjoy?
7 – Is there a failure from which I can learn?
8 – Is there a victory for me to win?
9 – Is there a new thought about God, the Lord Jesus, the Holy Spirit, Satan, man?
10 – Is there a truth in this passage that has greatly affected me?
Further websites are: How to Study a Passage of Scripture and Details of the OIA Method
Informational website explaining the process with an extra 2 steps is here